ARE YOU READY FOR THE LATEST TECHNOLOGY IN FUEL MONITORING FOR THE 21ST CENTURY?
Is fuel monitoring your worst nightmare? You are not alone, most transporters struggle with the following points:
I don't know the actual amount of fuel lost through theft.

Determining actual consumption per trip is not always easy to calculate.

Huge variance between fuel bill and actual fuel consumed.

Identifying driving trends that result in excessive fuel consumption.

I do not know what is currently available inside the tank.

Can I really trust my drivers? What if all of them are involved in fuel theft?

I trust all my drivers and would like to know other causes of fuel theft or loss?

Is there a fuel monitoring system that is really tamper proof?

Can Globaltrack fuel/tempering reports be officially used in the court of law or for CCMA cases when we dismiss a driver?

I have seen many companies claiming to have a robust fuel solution but not one has been consistently giving promised results; what makes Globaltrack different from the rest?
What to do: Contact Globaltrack and request for a Sales Executive to assist you.
I do have a system in place, but is it really necessary to invest in another system?
I use CAN bus integrated systems to monitor my fuel and happy with at least 10% variance as I believe there are no better systems.

We manually record all fuel intakes and calculate consumption based on distance travelled.

What if there is no theft and I have implemented a new system?

My traditional methods have worked for all the past years; why should I change now?
What to do: Implement the system on 10% of your fleet for a period equivalent to one round /complete trip and compare the data from your current methods with Globaltrack's fuel solution. *NB-If you reduce theft by a minimum of 10 litres per vehicle per day, this will amount to at least R3000 worth of diesel lost per month per vehicle. 
I want to implement the Globaltrack Fuel Solution but I have the following concerns:
If most of my drivers are implicated of theft, do I fire all considering how the recruitment process can affect my business?

Resistance to change from some stakeholders.

Correct interpretation of reports to manage and monitor trends.

Downtime required for the installation of the fuel probe.

Will I recover the cost of implementation?
What to do: Cooperate with the Growth Specialist who will assist you with the following:
Best practice on HR and disciplinary issues.
Provide training for all stakeholders on the use and benefits of the system.
Liaise with the Globaltrack installation team to work around your schedule and guarantee 6 installations per technician per day.
Calculate you ROI (Return on investment).
I can see the value addition that the Globaltrack Fuel Solution provides, but would like to know how I can quickly identify anomalies: time is money
How do I create a realistic benchmark of fuel efficiency on my different vehicles?

How do I know if the system has been tampered with?
What to do: The Growth Specialist will assist you with following:
Industry standard benchmarks and best practice.
Set up anti-tampering notifications on the system also check for any tampering reports from technicians.
Inform all drivers about the solution and that the driver should ensure that there is no tampering on his vehicle. Responsibility and accountability of the system lies with the driver.
What can hinder the successful installation and implementation of the fuel monitoring solution?
Dented tanks.

Obstructions inside fuel tanks.

Fuel pumps that are not calibrated:

50% of cases show that fuel pumps need to be calibrated (Globaltrack can assist you with details of fuel pump calibrators)

50% is due to siphoning at the pump, via the driver or collaboration of the two.

Missing fuel increase readings.
What to do: The Growth Specialist will assist you with following:
Ensure all your tanks with dents are welded back into original state. (Globaltrack has recommended service providers)
Calibrate all fuel pumps at least twice a year.
          (Globaltrack has recommended service providers)
Replace all tanks with obstructions.
Ensure drivers switch off engine during fill up to avoid missing fuel readings as a result of sudden pull off before fuel is stable and settled in the tank.
How do I know that Globaltrack has accurately tested their solution?
What if the fill up value is different from what the system says?

What if I receive extreme irregular and high fuel increase or fuel decrease readings?
What to do: The Growth Specialist will assist you with following:
Check your email for a fuel installation certificate, see Figure 1. at the end of document for a sample fuel installation certificate. Globaltrack fuel system installation validation is automated and a fuel installation certificate is generated upon successful completion of the process. (All stages are system controlled and cannot be bypassed by a technician on the ground)
Clients are advised to do regular spot checks at their filling stations with 100l calibrated container to ensure that the pumps dispatch the correct amount of fuel. (This is a must when you have the fuel installation certificate but the fuel readings from the pump are still different from what the Globaltrack system picks up.
Pilling up of dirt or debris in your fuel will affect the readings and Globaltrack always recommend quarterly spot checks on your fuel quality & presence of dirt or debris in the fuel.

Dipping a white/transparent rod (some like a drinking straw) into the fuel and sucking the bottom fuel will show you the fuel quality quick & easy.
Can this system assist with detecting fuel contamination?
What to do: Contact the growth specialist to help you understand the trends on:
Decrease followed up by an immediate increase is normally associated with contamination as good fuel is immediately replaced with bad fuel. (The only exception will be a situation when a truck has multiple tanks which allows movement of fuel from one tank to the other in large quantities).
Fill up or fuel increases at unauthorized or unknown places is also an indication of contamination.
Trip end (0) liters or other weird fuel values (increase or decrease) are other signs that shows contamination of fuel.

NB// Contamination always happens in areas where fuel can be sold at a premium price and/or areas where drivers need quick cash. Truck stops, border posts and other known danger zones (hot spots) are common areas where the system has picked contamination.
Why do I get events such as main power down, probe disconnect, trip end (0) liters?

Why is that soon after a trip end event, I get a probe disconnect or main power down?

The system generates many fuel probe connects and disconnect messages.

I am suddenly getting a trip end event with (0) liters reading.
What to do: Contact the Growth team and they will assist in:
Helping you understand that disconnect, main power down and trip end (0) liters are signs that show that the fuel probe has been tampered with and not working correctly.
Multiple fuel probe connect and disconnect messages mean that there is tempering on the probe explained by a loose connection on one of the cables.

Immediately contact Globaltrack's installation department for a repair. (Standard call out fees apply).
What happens when I use the killer switch or remove my battery?

I also receive fuel probe connect and fuel probe disconnect Should I be worried?
Apart from fuel increase and fuel decrease events what can I use to validate fuel levels?
What to do: If you have a killer switch or remove the battery for maintenance, it is normal to receive the fuel probe connect and fuel probe disconnect messages as the probe gets power from the main power source i.e. the battery.
Compare last trip end value with the next trip start value for further fuel validation.
The system ensures that it takes a new fuel reading as soon as it resumes operations i.e. when manpower is back on. This helps in picking up any fuel decrease/increase whilst the power was off.
 10. With all said and done are you ready to implement the system on your entire fleet?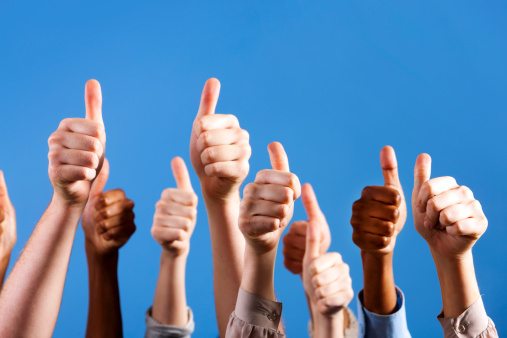 Where can the units be installed?

How long does it take to complete an installation per vehicle?

How does this affect insurance and warranty on the vehicle?

How do I fix a unit or probe that has been tampered with?
     What to do: Contact our sales department and they will assist you with the following
Liaising with the installation team to do the installation of units at a location and time convenient for you. (we also do night shift for installations).
The standard work rate per technician is 5 fuel installations per day. (This work rate can be increased as long as the client avails the trucks timely as agreed during roll-out discussions).
The installation of units does not affect warranty and installing a unit reduces insurance risk.
Once you identify tampering or your unit starts reporting irregularly contact Globaltrack .

Please note the following

Call out fee is R990 to get a technician to your location regardless of the number of vehicles to be repaired or inspected.
Cost of replacement parts or units is charged directly to your invoice.
Tampering or accident damage voids the warranty.
Repair cost per vehicle is R440.